What We Do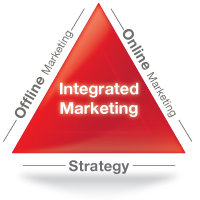 Uher Ferguson Communications will guide your marketing initiatives to increase sales, decrease redundancies and set quantifiable marketing communications objectives to help your business grow. Uher Ferguson Communications helps you communicate effectively and efficiently with customers by reaching them where they are. We will sit down with you and actually listen to your goals and align your marketing initiatives, while helping to understand gaps along the way.
Are you spending money on offline or online advertising and struggling to see the value? We'll review any marketing tactics and results to date, determine areas for improvement and identify opportunities in your industry. With us, you'll recognize the value of your marketing spend, create efficiencies and increase revenue. How do we do that?
By implementing an integrated marketing approach to your business. We use offline and online marketing and public relations to address prospective customers in all stages of the buying cycle, providing them with relevant content across the stages to help guide them along the buying path. We look at the current marketing plan and tactics and determine areas for improvements, identify gaps in your current plan and make recommendations to close them and increase sales opportunities. Our integrated marketing communications approach allows you to meet your customers where they are – online or offline.

Uher Ferguson Communications will work with you to set goals, align marketing communications strategy, create marketing plans, implement tactics, measure results, identify areas for improvement with current strategy and revise accordingly.
Strategy

B2B Marketing Planning
Brand Development
Brand Awareness
Buyer Persona Creation
Staff and Agency Management
Policy Development
Marketing Content Development
Contract Negotiations/ Budget Planning
Salesforce.com Administration and configuring

Offline Marketing

Lead Generation Campaigns with a focus on Nurture Marketing
Creative Project Management
Event Planning
Print Advertising
Media Buying
Tradeshow Planning
Public Relations

Online Marketing

Online Advertising
Direct Marketing
Email Campaigns
Social Media
Online Public Relations
We help to find and nurture leads through an integrated marketing approach that drives your business. We use multiple media channels to meet your customers where they are, and to help you build relationships with them.